Your Events
Have a short announcement about your ham club, group or ARES organization? Fill out THIS FORM to have it posted here.
<![if !supportLineBreakNewLine]> <![endif]>
Hello Fellow Radio Amateurs,

This is to invite you to Spokane Hamfest 2021 to be held September 25th from 9 a.m. to 4 p.m. at University High School (12420 East 32nd Ave., Spokane Valley, Washington 99216). Attached is a flyer for posting or mailing!

Admission is $5; those 18 and under are free. There will be door prizes, seminars, demonstrations, displays, a license exam, swap tables and commercial tables as well as refreshments and food. In addition, there will be a fox hunt for adults and one for children under the age of 14.

We'd love to have you join us in Spokane! We are so glad Washington has reopened.

73,

Lynn Lambert

N7JVQ

Member

VHF Club's Spokane Hamfest Committee
lynnupnorth@msn.com
---


The American Legion Post 113 Amateur Radio Club is announcing some very interesting activities that we think you'll be happy you attended. These programs will feature some very fun/interesting speakers and demonstrations in the coming months.



We are inviting all hams to attend these live activities at: The American Legion Hall Post 113 at

22W. Broadway Ave, Meridian, ID. Contact: rjdees@AOL.com/ 208-888-1343 or robwhit_6@msn.com We will start at 7:00 pm sharp.

1.) July 28th Club Meeting, Rich Dees: 19th Century Telegraph/Morris Code demonstration and operation.

2.) Aug 25th Club Meeting, Bob Whitlatch Demonstration: UPS (Un-interuptable Power Supply) Solar Battery Powered Ham Station.

3.) Sep 9th Special Club Meeting, Dr Ed Fong's J-pole Antennae Class:
Dr. Edison (ED) Fong (WB6IQN) will be our guest speaker and he will be bringing some of his world famous antennas with him. The date is September 9, 2021 where we will have a special meeting time and date. Ed Fong was first licensed in 1968 as WN6IQN. He later upgraded to Extra Class (with full 20 WPM CW) with his present call of WB6IQN. He obtained the BSEE and MSEE degrees from the Univ. of California at Berkeley and his Ph.D. from the Univ. of San Francisco. A Life Senior Member of the IEEE, he has 12 patents and over 40 published papers and books in the area of communications and integrated circuit design. Presently, he is employed by the University of California (previously at Berkeley and presently at Santa Cruz- Silicon Valley) as an instructor teaching graduate classes in RF design and High Speed interface design. During his 40 year career he has performed work for Motorola, National Semiconductor, Phillips Semiconductor and Advanced Micro Devices."
Look him up on the internet and you can see what he's been doing over the years. We will send out many reminders between now and then, but you should keep this date in your calendar and plan to attend.
4.) Sep 22nd Special Club Meeting, John Kernkamp's Near Vertical Incident Skywave Antenna Presentation:
John Kernkamp has been an Amateur Radio operator since 1972, and holds the Extra Class License.
His first call sign was WB4YJT, which he has never changed since no one has ever been able to come up with any outrageous phonetics for "YJT".
Since 1990, John has been the co-owner of, and Chief Engineer for the Ventenna Company, LLC, which designs and manufactures specialized and stealthy radio antennas. With worldwide distribution, customers include the FBI, CIA, NSA, and DOD, as well as various international governments.
John holds three patents in the fields of antenna design and industrial motor control methods.
John currently resides in southwestern Idaho, where he continues to pursue new antenna designs, and offer consulting services to various clients.
Thank you ISRA for this space.
Hope you will join us!
73,
Bob Whitlatch, K6OWF and Rich Dees, W7BOI
---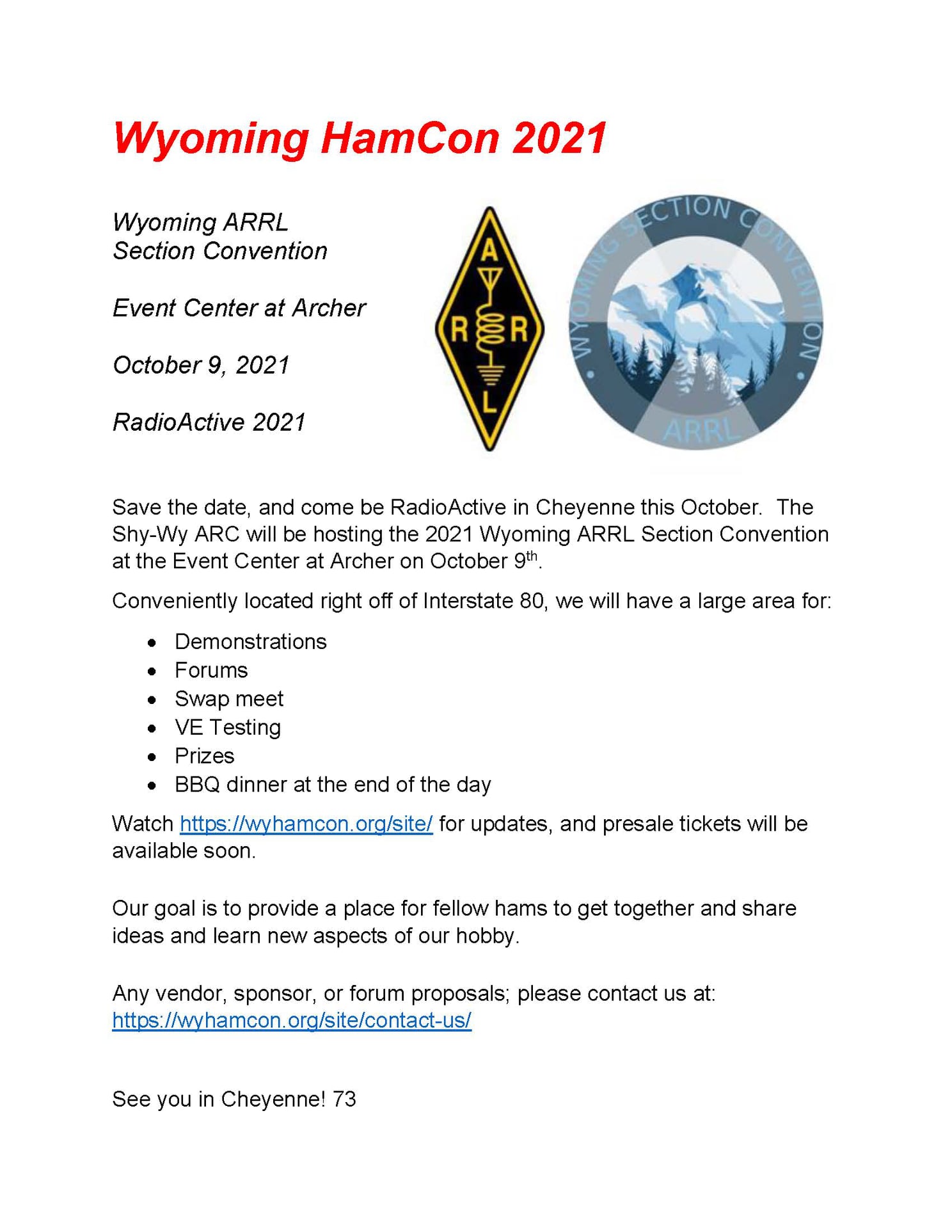 ---